Frequently Asked Questions about Chiropractic
What Happens When I Visit a Chiropractor?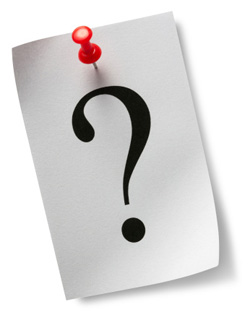 During your first visit, the chiropractor compiles your total health profile. The chiropractor asks about the patient's personal and family medical history, the patient's vital statistics, diet, injuries, other treatments the patient had or is now receiving, and the physical movement involved in performing their job. The chiropractor also performs a physical examination, which might include laboratory analysis and
x-rays. The chiropractor will carefully examine your spine, both at rest and in motion. Their goal is to offer a diagnostic treatment plan, including possible referral to other healthcare providers.
What Does a Chiropractor Treat?
Chiropractors treat people for backache, whiplash and disc problems brought on by injuries to the back and neck. They also treat for repetitive stress damage including carpal tunnel syndrome and sports injuries. Success in treating headaches, both migraine and common, has enhanced the appeal of chiropractic treatment. Chiropractors also have success treating allergies and digestive tract disorders.
Who Do Chiropractors Treat?
All types of people seek treatment with chiropractors. In South Dakota, more than 24 percent of all people have been treated by a doctor of chiropractic, one of the highest utilization rates in the nation. Women tend to see chiropractors more than men. Children also see chiropractors for treatment of problems ranging from sports injuries to colic.
Will the Chiropractor Work on My Spine?
If your chiropractor finds a problem with your vertebrae, your spine may be manipulated or adjusted. The adjustment is usually made by hand. You will lie on an adjusting table where the doctor will apply pressure to the areas of your spine that are out of alignment or not moving properly.
How Many Visits Will I Need to Make to the Chiropractor?
That depends on what problems are found. Your doctor will most likely have treated many problems of a similar nature, so will be able to give you a good estimate of the needed treatment.
What Other Treatments Do Chiropractors Give?
Chiropractors use other natural therapies, including heat, cold, water, massage, light and vitamins. Other forms of physiologic therapies include electrical stimulation, ultrasound, traction, diet and acupuncture. Your chiropractor will ask you to be proactive in your healthcare by having you perform exercises at home.
Do Chiropractors Use Acupuncture?
Acupuncture, a method of applying needles to pressure points throughout the body to help fight pain, addictions and illnesses, is often used by chiropractors. Many doctors of chiropractic are licensed to use this method of treatment.
What is the Educational Background of a Chiropractor?
A chiropractor's education consists of six to eight years of college study, including four year at a chiropractic college. Chiropractic students must study anatomy, bacteriology, pathology, physiology, biochemistry, pediatrics, geriatrics, spinal manipulation, x-ray, nutrition, physical diagnosis, physical therapeutics and more. Total classroom requirements equal about 4,485 hours of study. A chiropractor must also complete a clinical internship or externship, then pass rigorous national and state licensing examinations.