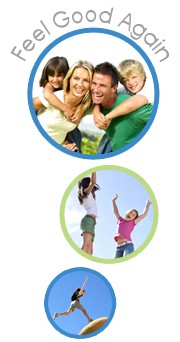 The South Dakota Chiropractors Association Welcomes You!
Looking for a chiropractor in South Dakota? You're in the right place!
At 290 strong, members of the South Dakota Chiropractors Association have created this informative website for those seeking a chiropractor in the 'Mount Rushmore State'.
Help is just around the corner!
The Chiropractors of South Dakota are ready to serve you with safe and natural chiropractic care. Area Chiropractors work hand-in-hand to bring you this educational chiropractic website for South Dakota area residents. Many people benefit from our natural brand of health care, but have questions. It seems the old, wrong-headed ideas about chiropractic and Chiropractors still persist. We're here to set the record straight!
If you're looking for simple, straight forward answers, you're in the right place. Click on the right to find a qualified, caring Chiropractor in your area, give them a call to bring care!
Health conditions related to the spine and nervous system rarely get better on their own. With neglect they can actually worsen, making correction more difficult. Each Chiropractor who is a member of our Association stands ready to lend a sympathetic ear, listen intently, offer some action steps and honor your individual health goals.
Thanks for visiting today. When you're ready to begin, please call one of our member Chiropractors of the South Dakota Chiropractors Association and arrange a time to see if you're a good candidate for today's safe and natural chiropractic care.